Christmas is my favourite time of year! I love singing holiday songs and carols and seeing all the decorations and twinkling lights. I love spending time with family and seeing the excitement and wonder in kids of all ages. My first grandchild is making this year extra special!


My dad loves to tell the same story every Christmas of the year I was three. I burst out of my room immediately upon waking, ran down the hall to the living room, then ran back yelling to my sister "He came! He came!"
Of course, receiving gifts is exciting (especially gifts from Santa)! However, as I grew older I noticed that I was more excited when I watched others open the gifts I had given them. I also cared more about who was around the tree instead of what was under it.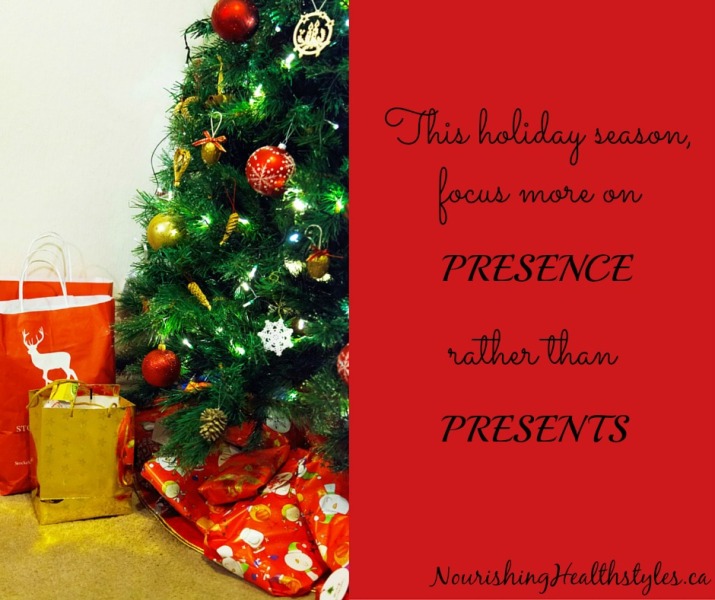 My two daughters have to split their time between our house and their father's. Last year, we had a second Christmas morning for my oldest daughter when she was able to make it home. This year, she and Logan are living with us and will be travelling to visit other family as weather permits.


We've learned to make the best of the time we have together.


Christmas means different things to different people, depending on what you believe in. I personally think it's ok for everyone to celebrate, observe, or at least appreciate the spirit of Christmas.


How can anyone find fault with wanting peace on earth and goodwill towards others?


Christmas is supposed to be the most wonderful time of the year! Unfortunately, materialism and commercialism have taken over to a large extent. I cringe when I hear young children asking Santa for the latest expensive electronic gadget or gaming system.
Stores and mall parking lots are jammed full of stressed out shoppers hustling and bustling. Patience and good manners seem to be non-existent.
We need to slow down and focus on what truly matters.
Take some time this year to reassess why you do what you do, and try your best to only spend your time doing things that will bring you joy and happiness. For the things you cannot avoid, changing the way you think about them will have a positive impact on your mood. If you have to do something, choose to be happy about it!
A positive mindset is the key to a happy and healthy life!!


This is also a time of year when we tend to be more charitable and giving to those who are less fortunate than we are...something we should do more of throughout the year.


One of my favourite holiday traditions is making cookies, truffles and other yummy treats.


Making cookies and shortbread gluten, dairy and refined-sugar free is tricky.


I had to find new ways to make old favourites using ingredients that my daughter and I could tolerate. While they are different than what I'm used to, it's much better to treat ourselves with these than to risk a reaction or feel sick.


I found a cookie pan that molds the shortbread cookies I make from my Christmas Dessert Cookbook by Leanne Vogel.





The cookies then keep their shape after they've baked and cooled!





Leanne is a registered holistic nutritionist and a recipe whiz. Her book has 10 yummy treats for you to make and enjoy during the holidays (or whenever you'd like)!You can get a copy instantly by clicking here.




What's your favourite holiday tradition? Tell me in the comments below!

I would love to help make 2016 your best year ever! Contact me and we can arrange a time to chat about your challenges and how I can support you to reach your full potential and live life to the fullest!!